We have everything needed for porting, such as devkits, SDK and established contacts with platform holders, which makes us fully aware of all the subtle aspects of porting and the relevant technical requirements.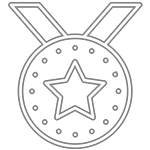 Our development team consists of only experienced professionals, and their work is tailored to the engine and platform specifics ensuring the reliable and predictable porting process.

We know how to work with the most popular engines, including Unity3D, Unreal Engine 4 and GameMaker Studio, as well as original game engines.

We're committed to the flexible development approach so you will always be kept up to date and be able to quickly make the necessary changes.
Porting, support and consulting
We'll not only successfully port your game but also provide support once the work is completed, if changes or updates are required.
Do you want to work with us or do you have any further questions?
Tell us about your project! We'll get in touch, discuss all the details and prepare a quote for you. Please note that the cost of porting
is calculated on an individual basis. We'll also be happy to meet you face-to-face at our office in Moscow.