INCREASING
THE QUALITY
OF YOUR GAME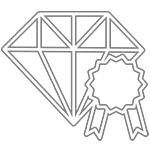 With our extensive experience in video game industry we know what separates a high-quality game from an average one. We're looking forward to use our experienced localization, voiceover and testing teams in your project.
ENSURING
A LARGE
AUDIENCE

Via opinion leaders and the media, we will tell the whole world about your game. Our significant experience in event, digital and retail marketing will allow the numerous future fans to discover your game.
PORTING YOUR
GAMES TO POPULAR
PLATFORMS

Your game will run on PC, Xbox One, Playstation 4 and Nintendo Switch. We work both with popular engines like Unity or Unreal Engine 4 and with original game engines.
FINANCING THE
DEVELOPMENT

In some cases, additional financing might be necessary at a certain stage of development. We are here to help you with that.
We understand the video game industry
We have been developing, publishing, distributing and promoting games all over the world since 1994.
We are good at selling games
Over many years of work, we have established trusted relationships with platform holders.

We have numerous partners worldwide.

We have created an extensive distribution network for digital and retail sales.
Do you want to work with us? It's easy!
Don't wait until tomorrow. Reach out to us with your project right now, we will gladly get in touch and discuss further details.